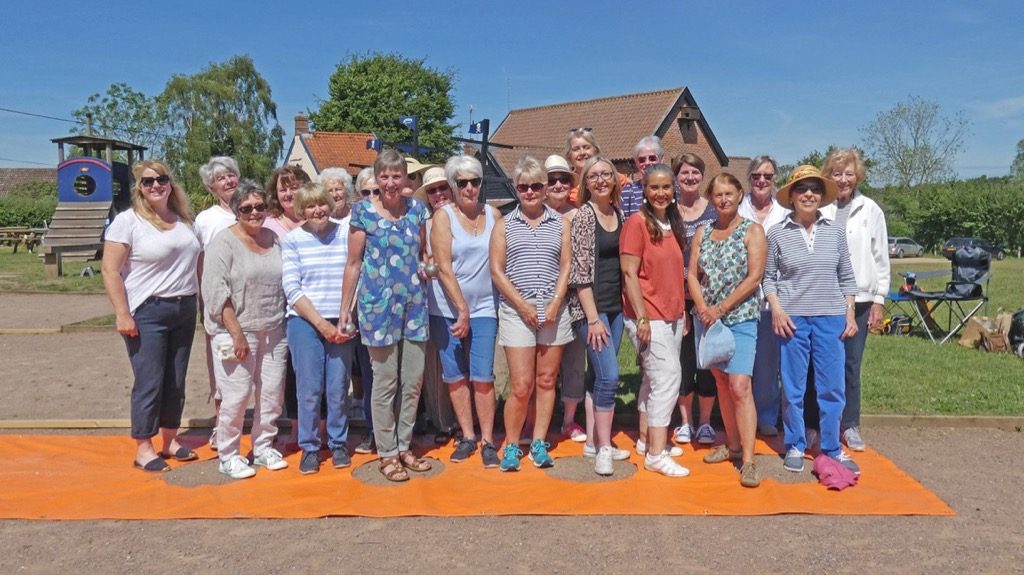 The first Ladies Training Session was held on Saturday 1st June, where 24 ladies from the SCPA spent 2 hours with our Regional Coach, Mark Bell, focussing on the five stages of the throw and shooting practice.
Starting with a training game of 'Noughts and Crosses', the ladies then progressed to shooting a boule, before moving on to shooting a boule with a boule in front
The next session is provisionally booked for 3rd August, and will be based on Pointing Techniques. More details on this will follow.
Thank you to all who attended, and to Mark Bell for giving up his time to travel down and run the session.