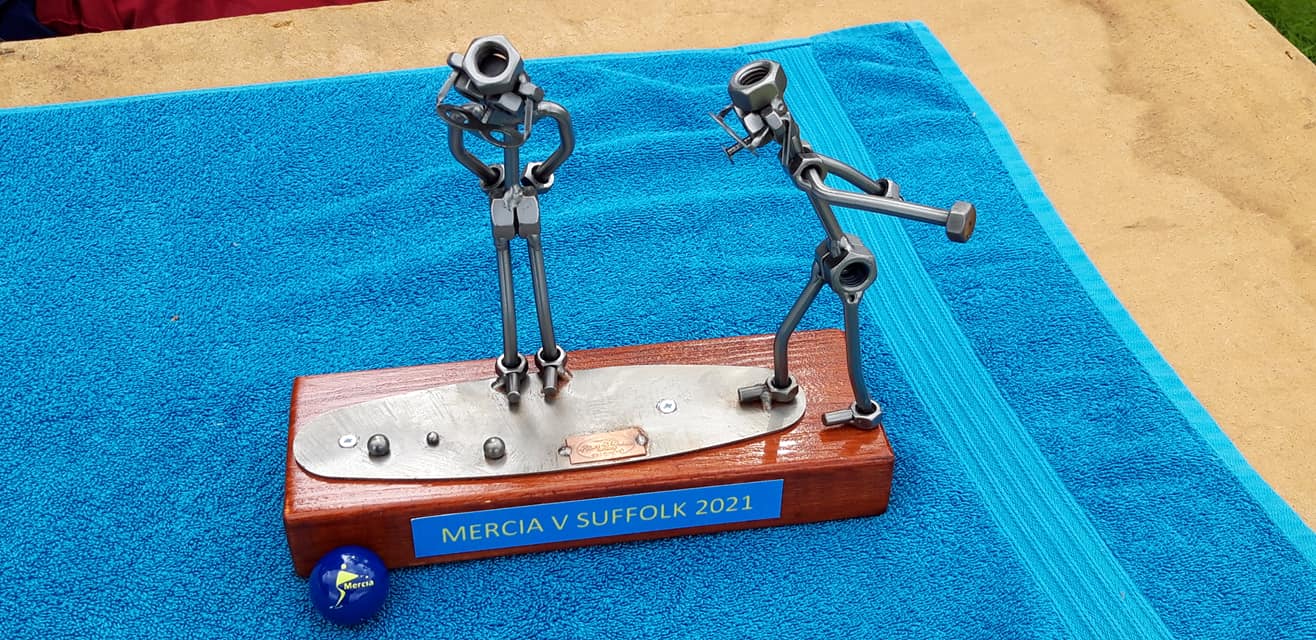 On July 11th, 8 triples teams from the Mercia region headed down to Suffolk for our (usually) annual competition.These are always hard fought, but friendly battles, and it was good to see a lot of the regulars, along with some newcomers in their side. The Suffolk side saw representatives from 16 of the leagues teams come together.
This year we were at the new venue at The Meadlands in Stowmarket, which provided a varied and challenging set of pistes. With 4 rounds of 8 matches, there were a total of 32 points were up for grabs.
So with the welcome and briefings done, we got down to business, with the Round 1.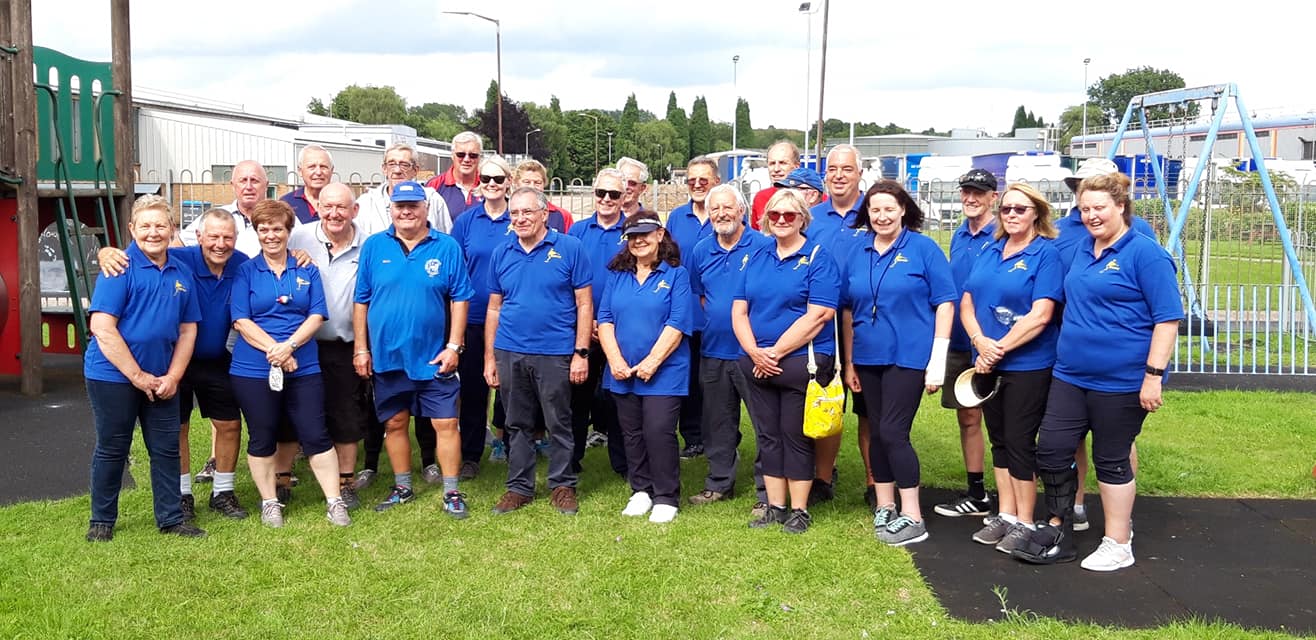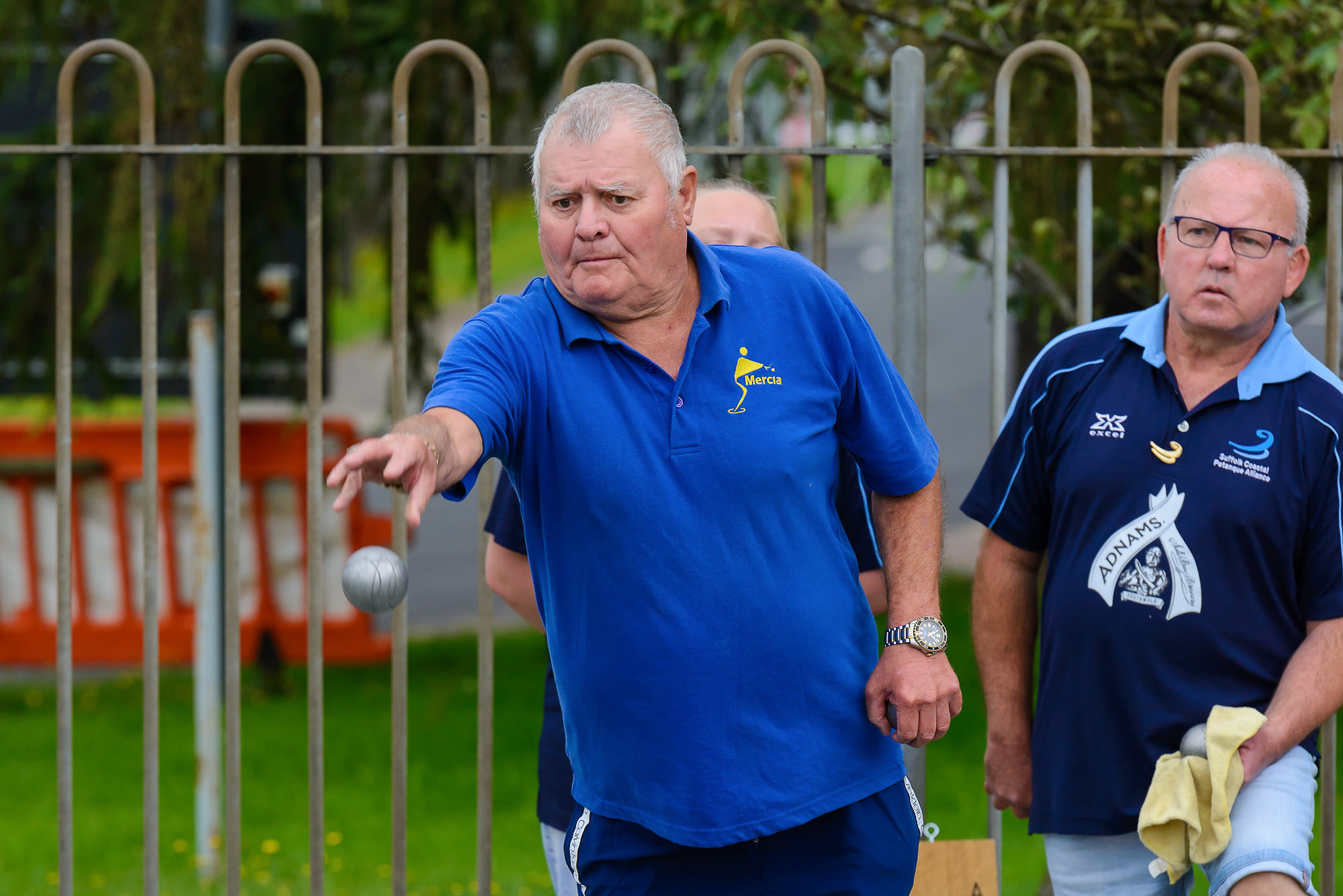 The Suffolk Coastal teams won 4 games, with Mercia taking 3 wins, with the last game finishing as a 9-9 draw, so SCPA took a narrow 4.5-3.5 lead into round 2.
Round 2 saw SCPA take a decisive lead into the halfway point, winning the round 6-2, to pull ahead at 10.5-5.5.
Following a short lunch break, the Mercia team regrouped, refreshed and took Round 3 by 5.5-2.5 to pull SCPA's lead back to 13-11.
With all to play for in the final round, some close games ensued, but unfortunately for Mercia, 4 games which were won by a 2 point or less margin, all went to the SCPA team, who repeated their second round score of 6-2.
So after the 4 rounds, it was the home team of SCPA that came out 19-13 winners.
Thanks to our friends from Mercia for making the trip, particularly given what was taking place that evening!
A really great day of Petanque, well organised by Simon Fletcher, with thanks to Paul Shaw for ensuring the pistes were all ready, and the staff at the Meadlands for dealing with 60 odd thirsty and hungry Petanque players.
Looking forward to next year, when the plan is to have a three way competition with Mercia and our friends from Middelburg in Holland.